STORM SHELTERS SAVE LIVES
We are a leading distributor of prefabricated steel above ground and underground residential tornado shelters, community safe rooms.
CALL US TO PLACE AN ORDER
aboUT US
Apex is a leading certified installer and distributor of FEMA compliant storm shelters, Survive-A-Storm tornado shelters and safe rooms.  Our products are the highest quality storm shelters and safe rooms available on the market today! ICC 500 compliant & Producer Member of the NSSA.
We feature Survive-A-Storm products.  Only a few companies in the world build community tornado-safe shelters. None have the depth of experience of Survive-A-Storm Shelters. Our clients trust the reliability of our product to protect from even the worst dangers of EF5 tornadoes.
INSTALLED BY TRAINED, CERTIFIED SPECIALISTS 
 Get the reliable installation your deserved.  Every Apex installer has been trained and certified by Survive-A-Storm.  Currently, we can get new customers into their shelters within 3-4 weeks, depending on location and weather. Our standard installations usually take 4 weeks or less.
We love to make our customers happy as well as give them peace of mind.  What better way to do it than to make sure the purchase and installation of our products is seamless and professional.  Most of our reviews highlight our professional installation teams, our outside sales representatives, and our wonderful customer service.
When you decide to add peace of mind to your life by ordering a storm shelter or any of our other products, rest assured that we are here to serve you.  Give us a call today at (270) 831-9599 and let us install a tornado safe room that fits your needs.  Our installation team won't let you down!
THE TWISTERPOD
The TwisterPod and TwisterPod Max above ground tornado shelters are some of our most popular residential models.
Engineered to withstand EF5 tornado winds (250+ mph).
Made from 100% steel – you will never have to worry about cracking, crumbling, or leaking.
Large vent supplies ample airflow without impacting the structural integrity of the shelter.
Powder-coated, baked-on finish for rust and corrosion resistance.
PANELIZED
Whether you want it installed or whether you like DIY projects, our Panelized above ground steel storm shelters are just the right option for you.
The strong, steel construction is aimed at sheltering up to 5-16 people from any EF5 tornado winds and debris.
The storm shelter can be installed in a closet, bedroom, basement, or any garage.
The perfect fit for a family with limited space, and can be easily relocated in the event of a move.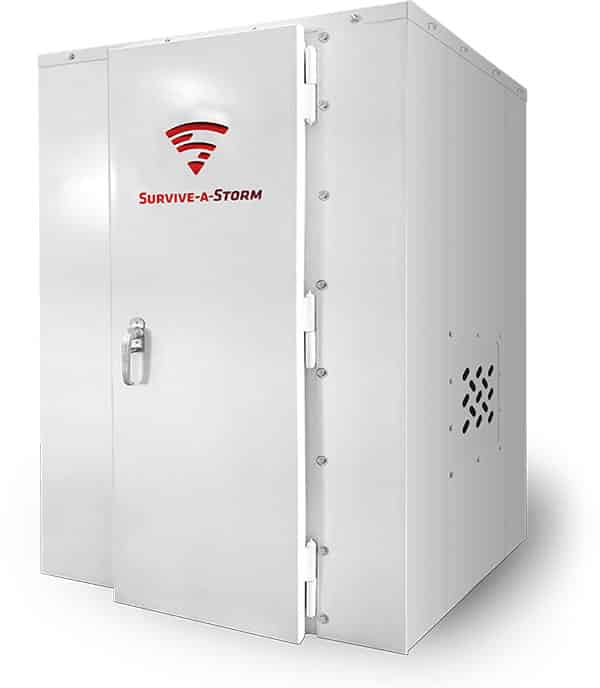 THE EXTREME
The Extreme is an above-ground storm shelter made of 1/4 inch steel with heavy, 5.4 pound channel reinforcements.
Whether you place it in the yard, under a carport, in the garage, or anywhere else that you have a concrete pad, this storm shelter is created for battle. It features an in-swing door (out-swing on 4'x4′) and an escape hatch that's removable from the inside, making it nearly impossible to get trapped by storm debris.
A locking bench seat for your emergency supplies or valuables is also a part of this heavy-duty tornado shelter.
estate underground
.With its powder-coated finish, you will receive the same protection against rust and corrosion as an underground gas storage tank or cross-country pipeline.
This shelter has bench seating on three sides, with a stairway entering from the surface. We have even provided a steel handrail and non-slip stair treads for extra safety and convenience.